It's well known that pay-per-click (PPC) campaigns are one of the best ways to rank high on search engine results pages (SERPs). Furthermore, PPC campaigns are highly effective for targeting and converting ready-to-buy customers, since you are engaging them at a "moment of truth" when they are clearly demonstrating purchase intent. But, here's the catch: PPC ads aren't free and it's very easy to make mistakes. PPC in some niches are more expensive than others and you can easily blow your budget and miss your ROI target.
At TopRight, we understand that PPC can be overwhelming for marketers who already have enough on their plate, so we put together a few tips on how to get the most out of your PPC campaign:
1. Engage A PPC Agency
Pay-per-click advertising has been gaining more popularity, but its downside is that designing and implementing the campaign takes a significant amount of time and expertise. That's why it might be best to outsource to a PPC agency whose sole focus and expertise is creating winning PPC campaigns. By doing so, you avoid unnecessary or wasteful expenditures, while adding an expert touch to your marketing efforts. Moreover, the time you save will enable you to focus on more strategically important matters for your business.
In our experience, company-managed PPC tends to burn through marketing budgets due to misapplication of PPC tactics. Working with a PPC agency ensures that you only need to pay for leads that are worthy and relevant to your company. In the process you will also reduce the need to hire new staff to manage your PPC campaigns. Most importantly, depending on your budget, you can scale the outsourced level of service you receive. In this way, companies with lower budgets will still receive valuable services commensurate with online marketing for small business.
Turning over PPC tasks to the experts means that your campaigns are managed by people with excellent skills in the field. With quality assurance and a higher standard of service, you're more likely to get high performing ads – driving the appropriate conversion results for every penny invested in your campaign.
2. Select the Right Platform For Your PPC Campaign
Another crucial step in maximizing impact of your PPC campaign is selecting the right platform. Google is the "go-to" platform for many businesses, but other platforms like Facebook and Twitter also offer digital ads.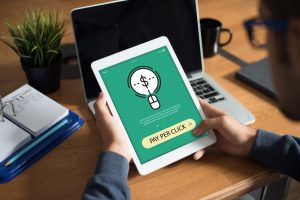 Here are a few tips on how each platform works and why one may be better suited to meet your campaign objectives:
Google Ads – With Google Ads, you can pay for better placements on the platform's search engine results pages (SERPs). It allows you to rank the highest in search results and input the keywords in searches you want to appear in. Once your ad has been clicked, you then have to pay Google for the engagement.
Facebook Ads – Facebook Ads give you the ability to put your post on the newsfeed of users who match the demographics of your desired audience. With Facebook, you can also pick between various marketing goals, such as store visits, increased awareness, traffic, and others.
Twitter Ads – Much like Facebook Ads, Twitter gives you the chance to choose among eight advertising objectives, which include website traffic, app installs, tweet engagement, and more. Plus, you can also customize your target audience. From there, Twitter will promote your posts to users who fit your target audience. Once those users click your post, you'll then be charged accordingly.
3. Increase Keyword Quality Scores
Before activating your PPC campaign, you need to ensure your keyword quality. A mistake that many marketers make is putting too many keywords in their campaign. Instead, you should focus on keywords that bring results. To make a successful and impactful PPC campaign, you must refrain from using too many keywords. What you should work towards is increasing the quality of each keyword you use. Keyword quality is determined by relevance, click-through rate, and visitors' experience on the landing page. High keyword quality scores mean you end up paying less for more ad exposure and higher conversion rates.
The following two best practices will raise your quality score at every level, from your entire PPC campaign down to a single keyword:
Practice ongoing keyword grouping – effective organization of your keyword database is crucial for successful PPC and will greatly increase your chances of achieving high keyword quality scores
Write compelling, relevant ad text – better ads mean better click-through rates, which raise your keyword quality and save you money
Conduct PPC audits on campaigns – If you invest in underperforming keywords and segments, not only are you squandering your budget but also you are missing out on traffic and conversions. PPC optimization software offers detailed account insights such as cost vs. conversion analytics on keywords used in your campaigns enabling you to set up more successful campaigns
4. Create Captivating Stories
Most importantly, you need a compelling six-second story to give your audience a reason to care, a reason to engage and a reason to click-through to learn more. The most effective campaigns create stories that leave lasting impressions and memorable experiences for your audience. You can start by writing a striking headline. Most people only skim through posts online, and the first thing they see are the headlines, so you want to make sure that your headlines catch your target audience's attention. Your copy should also be brief and concise. If you fail to provide them with a story that aligns with your headline, they'll most likely ignore the entire advertisement. Avoid writing irrelevant, click-bait. Importantly, be sure to add a strong call-to-action (CTA) to all of your campaigns. After seeing your post, your customers need to know where to go next. A simple and clear CTA can serve as a pathway to help your customers navigate to learn more about your brand and purchase your products and services.
The Takeaway
PPC campaigns aren't cheap, so you need to assure that you're getting a return on your investment. This, alone, is a reason to assure that you're executing PPC campaigns the right way. By considering the strategies and tips above, you're on the path to improving your chances of achieving your marketing ROI goals. If you're looking for more tips on transforming your PPC campaigns and creating winning digital strategies, subscribe to the TopRight blog! Or connect with me on Twitter and on LinkedIn. You can learn more about how to bring simplicity, clarity, and alignment to your brand's story, strategy, and systems in our best selling book: Marketing, Interrupted.