There are many ways that businesses can go about attracting new customers and boosting the loyalty of existing ones. One tried and true strategy is the use of promotions.
Quite simply, people love promo deals as, after all, there are few things as satisfying as getting a great deal. These marketing tools are also known to have a significant influence on spending habits, bringing in new customers while strengthening brand loyalty.
Promotional Power
Back in 2018, Inc. magazine featured findings from a RetailMeNot survey. It found that two-thirds of people made an unplanned purchase because of a coupon or special discount.
In addition, 80% reported that they felt encouraged to buy from a new brand when they get such a deal, while 74% added that offers were a key factor when deciding where to buy online.
Such findings clearly provide plenty of food for thought, and they may well have some businesses wondering how they can make their own promotions better.
There are plenty of different approaches to this, but the following three are an excellent starting point.
1. Freebies
Giving away something for nothing might not sound like great business, but free trials and offers have been a major trend in recent times. For example, earlier this month, Nintendo Life reported how Switch owners in Europe could get a free trial of Nintendo Switch Online.
Is there some way that your business could embrace the free trial trend? Could you give customers access to a service for a specific length of time? Doing so smartly, with a strong awareness of audience desires and with a well-crafted promotional offer, can boost your ROI by expanding your audience. Just remember that it when it comes to the Buyer's Journey, bringing customers in isn't enough—you have to build a strategy that does more than engage, but encourages the customer to return to buy again and then stay long term.
2. Introductory Deals
One common approach for bringing in new customers is the introductory offer. These are used a lot in the entertainment industry. Online gaming brands leverage first timer promotions particularly well – check out Thai online casino tha bet for great promotional ideas. This is also a tactic especially evident in online casino comparison sites. Bonusfinder, for example, devotes an entire page to deals that online casino sites in New Jersey offer to new players, including free money offers and cash back bonuses.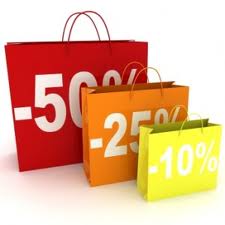 You can read the full post here for an idea of how many brands use them. Other areas of this industry have followed this example due to its effectiveness, including free streaming trials and sneak peeks at exclusive games, but it actually applies to many industries. For example, the shopping and leisure sector often offers cash back for certain purchases.
Is this something your business could pull off? Again, the key word here is "introductory"—if you're going to pull them in with a one-time deal you have to have a killer strategy in place to ensure they stay with you in the long run. Transactional one-off sales might give you a temporary "ROI high," but to sustainably grow your audience you'll need clear, aligned strategy ready to go on the backend.
3. Ge

tting Personal
If research is to be believed, adding a more personal touch to promotions can also be useful. Epsilon highlighted in a press release that 80% of consumers are more likely to buy when brands create a personalized experience. Nine out of ten also said they find personalization "appealing."
Is there a way you can zone in on a specific customer needs to ensure that offers reflect their interests? This encourages repeat customers as well as increases the chances of these loyal customers suggesting your product and service to others. Another great thing about personalization is that it helps keep audiences engaged and coming back for more. You are at less risk of losing new customers when you begin by truly coming to an understanding of who they really are and what they want.
The Takeaway
Promotions can be an incredibly useful tool, but a critical part of this—as I've tried to emphasize—is to think deeply about how you can make your efforts the most effective and long-lasting. A fresh approach to promotions can really help short term, and the ideas above can give you some inspiration on ways to experiment going forward, but the wider strategic play that comes post-purchase and attempts to keep new audiences sticking around is a matter of clarity, consistency, and alignment in your strategy.
Fine-tuning your marketing promotions could make a big difference to your business, so if you're looking for more tips on transforming your marketing and creating winning promotional strategies, subscribe to the TopRight blog! Or connect with me on Twitter and on LinkedIn. You can learn more about how to bring simplicity, clarity, and alignment to your brand's story, strategy, and systems in our best selling book: Marketing, Interrupted.