Businesses have thousands of digital assets. It can be hard to stay on top of all documents, spreadsheets, videos, logos, presentations, websites, and more. One of the key reasons for installing a digital asset management (DAM) platform is the sheer volume of data and the subsequent requirement for efficient storage, sharing, and retrieval.
While establishing the proper DAM may alleviate your organization's asset management worries, the installation process might be lengthy, and there are a few things to consider when choosing systems. To manage your brand and creative assets more efficiently, you'll need a firm grasp of digital asset management (DAM). Here's a guide to digital asset management for non-techies.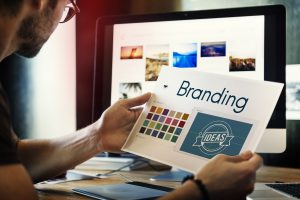 What Is Digital Asset Management (DAM)?
A digital asset management (DAM) system enables businesses to centralize digital asset administration, organization, sharing, and distribution. It boosts marketing teams' efficiency and the return on investment for content and creative projects.
With most personal and commercial conversations taking place online, organizations must differentiate themselves and engage their customers through creative content. This explosion of original content has resulted in an exponential increase in asset creation, cementing digital asset management as a must-have for marketing departments globally.
DAM centralizes the storage, sharing, and organization of digital assets, guaranteeing that all departments, stakeholders, and platforms have ongoing access. A DAM is a central repository for a company's resources that is easily accessible. These platforms allow customers to manage their branding, asset rights, metadata, and versions, while also providing vital statistics and insights.

The Undeniable Benefits of Digital Asset Management
Numerous firms have already recognized the value of digital asset management (DAM) solutions that enable them to create a centralized repository for their continuously expanding content holdings. Several of its more prominent advantages are listed below:
Enhanced Brand Consistency – With the exponential expansion of digital files created and used across multiple channels, a DAM helps marketers reclaim control of their assets and regulate their use, bringing order to the chaos. A DAM enables marketing teams, designers, agency partners, and other business stakeholders to easily access and use approved branded assets and material with a single click while maintaining continuous access to the most recent creative files. It's crucial to have brand consistency and regulatory compliance across all marketing platforms. By consolidating permitted brand assets onto a single DAM site, enterprises can verify that any information intended for public consumption adheres to the high standards established by their brand messaging team. Allowing all employees to access that site has the extra benefit of converting everyone into a potential brand champion, enhancing the brand's market recognition.
Fewer Misappropriated Assets – Organizations may eventually employ a variety of storage solutions for their digital assets. In addition to cloud-based storage, they may have data saved on non-instantly accessible hard disks. It complicates discovering assets when needed and increases the possibility that crucial data may be lost in the flow. A digital asset management system (DAM) centralizes and safeguards all digital assets, enabling secure access through a centralized platform. Files are significantly less likely to become corrupted or lost, obviating the need for content replacement.
Quick Content Distribution – Without a comprehensive framework, managing asset licensing, file versioning, and stakeholder access is challenging and can result in issues. A digital asset management system (DAM) is a web-based application that manages and quantifies your digital assets and their use and distribution. Users of a digital asset manager (DAM) can edit, resize, and quickly alter pictures and videos and insert links directly from the DAM. It's performed in a method that allows for tracking and managing creative content to ensure that it remains on track.
Streamlined Creative Workflow – While developing creative assets, they may go through several stages, requiring consumer approval. A DAM system enables you to keep track of asset status, client comments, modifications, and the following steps in a workflow. A DAM system's flexibility lets you add new users, reassign duties, and rearrange priorities without losing track of any assets. You can conceal assets from other users by restricting their access until an authorized administrator approves the asset's development to the next level.
Increased Security – After digital assets are developed, installing the necessary safeguards to ensure their safety and security is critical. When files are stored on-premises or among many cloud storage providers, the risk of asset compromise increases due to security flaws or human mistakes. These irreplaceable assets are housed in highly secure data centers protected by state-of-the-art electronic surveillance and multi-factor access control systems via cloud-based digital asset management platforms. You can share SSL-encrypted files with colleagues via secure, private workspaces using time-sensitive sharing links that expire after the project is complete.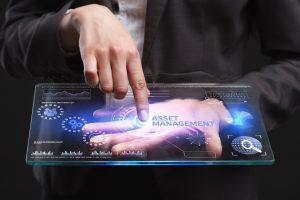 How to Choose the Right DAM Solution for You
Obtaining new software can be difficult. From provider research and selection to team onboarding, the list of tasks might leave you feeling overwhelmed and bewildered.
With so much at risk and so many vendors promoting DAM solutions, it's critical to carefully assess your organization's priorities. Here are 7 tips to help you make the right choice for your business:
Choose Expandable Storage – When your business and digital assets grow, your DAM system should be able to scale with them. Scalable storage is critical for companies to manage their growing digital asset collections and keep up with growth. Scalable storage should be capable of storing your most often used file types and more extensive data, such as raw video and outdoor delivery. The DAM system must be scalable, but it must also be able to grow in lockstep with your organization, unrestricted by file formats, file kinds, or licensing. Additionally, scalability relates to the quantity and type of users that a system can support and its potential to develop alongside your business. Consider the system's preview options for image, audio, and video files and its support for the file formats you require.
Consider Customizations – Each organization is an autonomous ecosystem comprised of systems, processes, and people. When selecting a DAM system, check that it aligns with your business objectives. Customization encompasses more than repositioning a logo. Allow each team member to generate their marketing collateral before sending it to a client. Each representative can customize their digital asset, including the layout, messaging, and personal contact information. Customization reduces the number of one-off requests made to your design team and enables team members to take ownership of their work.
Establish Reasonable Schedules – Establishing a reasonable timeline can be difficult, especially when numerous departments demand the DAM system to be operational as soon as possible. With this much pressure, it's tempting to rush into selecting a vendor, onboarding them, and integrating them with your tools within the next month, but it's critical to take your time and do it right. By breaking your implementation down into phases, you may alleviate some of these demands by allowing stakeholders to see the progress of the project and the boxes that are being ticked, rather than simply wondering when it will be completed.
Check For Cloud-Based – Configuring, maintaining, and securing servers for on-premises DAM solutions requires significant IT resources. Off-site asset access might be inconvenient, and your business may need the procurement of new technology. There is, however, a more viable alternative. Providers of digital asset management (DAM) as a service (SaaS) securely store assets in the cloud. Because there is no hardware to maintain, there is no entry barrier for businesses with small IT departments. Additionally, you only pay for the resources you use, and adding users or increasing storage space is as easy as clicking a button.
Consider Customer Service Performance – Select a DAM provider that demonstrates genuine concern for its customers and provides a dedicated support team for your firm. Digital asset management is an ongoing process, not a one-time configuration. When communicating with potential providers, be specific about what you're looking for and how you intend to implement it. Take note of how quickly they react and how they communicate with you. Consider indicators that guide you toward a vendor that provides excellent customer service.
Utilize Review Sites – By utilizing one of the several technology review websites accessible, you can rapidly limit your digital asset management search. This is where current customers of each vendor discuss the good, the bad, and the ugly of their digital asset management systems and where you can get unbiased advice on which solution will work best for you. Select a reputable vendor with a history of successfully providing DAM services to influential organizations. DAM is a complex field to enter, and it takes time to develop the essential abilities to deliver outstanding client service. Conduct research and peruse objective reviews. Pay particular attention to reviews that highlight the most important characteristics to you, such as security, customer service, or convenience of use.
Assure Integration – Analyze your current systems to ascertain their placement inside your digital workflow. A good digital asset management solution must interact with existing systems and serve as a repository for all digital assets. Users may simply access all valuable digital files from a single location when using a DAM that connects smoothly with existing technologies.
The Takeaway
The most efficient technique for managing and optimizing the value of digital assets is digital asset management. To empower internal teams and external users, provide a centralized repository for all digital assets. Apart from storing and managing assets, the DAM can streamline and automate asset management processes. Are you willing to alter your approach to managing your digital assets? Then it's time to know DAM systems.
If you'd like to learn more about how to choose the right Digital Asset Management solution for your business, subscribe to the TopRight blog! Or connect with me on Twitter and on LinkedIn. You can learn more about how to bring simplicity, clarity, and alignment to your brand's story, strategy, and systems in our best selling book: Marketing, Interrupted.