Remarkable outcomes are often produced by a marketing team that plays nice with their techies and web developers. Why? Because it turns out that innovative new technologies, more often than not, enable marketers to give their customers a reason to care, a reason to listen, a reason to engage, and a reason to buy.
And where technical minds often think in terms of features that WOW customers, it's up to a savvy marketer to decipher the benefits that will activate engagement.
I have a feeling we're not in Kansas anymore…
Marketers carry the responsibility of translating customer needs into solutions, and the technology created by software developers often plays a broad role in those solutions—but what if a marketer isn't well versed in tech?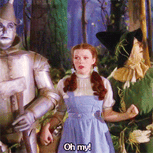 Fear will not stand in their way!
Brave marketers set off with their tech counterparts into the unknown on a quest to find technologies that will help them create profitable and productive customer experiences—that ultimately make their customer feel like the hero.
With that as our backdrop, let's hit the "yellow brick road" and learn a little about Widgets and Apps and SPAs…
Widgets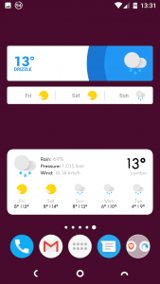 A widget is a simplified tool that has the sole purpose of displaying controls and information from an application that is often used. For example, on the home screen of an Android phone (and soon to also be on Apple iPhone with the release of iOS 14) you will find widgets that allow the user to toggle commonly used controls and view information from different applications without having to load the entire application itself.
Weather widgets for the Android phone are one of the most useful types of widgets. For an eCommerce business, a widget could come in the form of an online booking interface on the corner of a page or a launch countdown timer. On a website, widgets like these are embedded into the actual page design through the help of various web apps or through a WordPress appointment booking plugin, in case of a WP-based website. Widgets not only save screen real estate for mobile applications, they also don't require the entire application to be loaded to operate them. This makes it easier to use and far more convenient for users, delivering a significantly enhanced user experience. A properly placed widget on a mobile device not only delivers user convenience, it can be a great way to engage the customer without interrupting them, and in effect, meeting them on their terms and letting them have greater control over the experience from their perspective.
Apps
Apps are really just software applications that manage information sharing, deliver certain functionality and convert users to customers. It's important to note here that we are not just talking about the kind of software applications you see on the Apple App Store. Web-based applications are commonplace, and you likely use several of them per day. Online banking, remote job portals, and all social media websites are in themselves web-based applications. Web-based applications that are Responsive—meaning they can conform to the size of any devices screen size and resolution—from mobile phone to iPad and laptop to desktop are much more economical for businesses because they don't rely on one operating system (like iOS or Android). And that's why web-based applications are often the preferred way to go for businesses, especially in the beginning, as they are less expensive to build and maintain.
Building applications for specific mobile devices (commonly referred to as Native Apps) requires multiple iterations of development: one for Mac OS and iOS, another for Android, another for Windows, and another for Linux. That's a lot of development resources. Native Apps tend to offer special-purpose functionality that rely on the unique capabilities of the hardware they happen to be running on. This is why there are a lot of business owners looking for Angular, React and VueJS development services. Some native apps include Camera+ for iOS devices and KeePassDroid for Android devices. A responsive web-based application will give businesses the ability to deliver an efficient user experience on all of those platforms with one deployment.
SPAs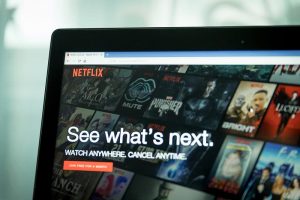 SPA stands for "Single Page Application." It's a web page or application that doesn't need to refresh itself in its entirety with every action. The best example of an SPA that millions of people use every day is Netflix. Netflix is not only user friendly and easy to engage with, it is a hyper-responsive application with real-time data and easy collaboration with the customer. Gmail and Twitter are also single-page applications, so chances are that you've been visiting a SPA every day! When a user interacts with a SPA, only the parts they need are refreshed as opposed to the entire web page or application screen. In other words, it's 'dynamic' not 'static'. An example of this could be submitting a comment below a photo: the web page doesn't need to refresh the entire page to submit the comment. Technologies that help accomplish this are Facebook's React.js, and Google's Angular—both available under an open-source license and free to use.
The benefit for marketers whoe use React JS for user interface technologies is that they decrease the data transfer and usage required to make them work. This translates into faster loading times and less data transfer, and less data usage bills for mobile users. Again, resulting in a faster, better, and more engaging user experience.
Arriving at the Emerald City…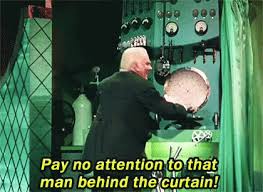 As you may have figured out, all of these technologies go hand-in-hand with user experience and potential benefits for both the business and the end-user alike. An orchestrated use of Widgets, Apps and SPAs will not only make a customer's journey easier, more convenient, and more fun, but also less resource-intensive for your marketing and technology teams to maintain and optimize. In order to create a profitable customer experience that is truly remarkable, you need technologies to help different segments of customers transit that journey, respond to their preferences along the way, and adjust your marketing tactics in real-time based on insights derived from actual customer behavior.
To learn more, sign up for the TopRight blog! Or connect with me on Twitter and on LinkedIn. If you're still on a quest for more marketing insight, pick up copies of our latest books: Strategic Analytics and Marketing, Interrupted.